Vending Machines with discount
February 27, 2017
You heard correctly! We are GIVING AWAY Original Wizard spiral gumball machines at an amazing discounted cost. Save $75 on your very own Original Wizard right now with this special offer. Nothing beats an original, and with this limited time offer, you too, can have one of our most popular candy machines. We don't know when we'll have another great deal like this, so get your Original Wizard spiral gumball machine today!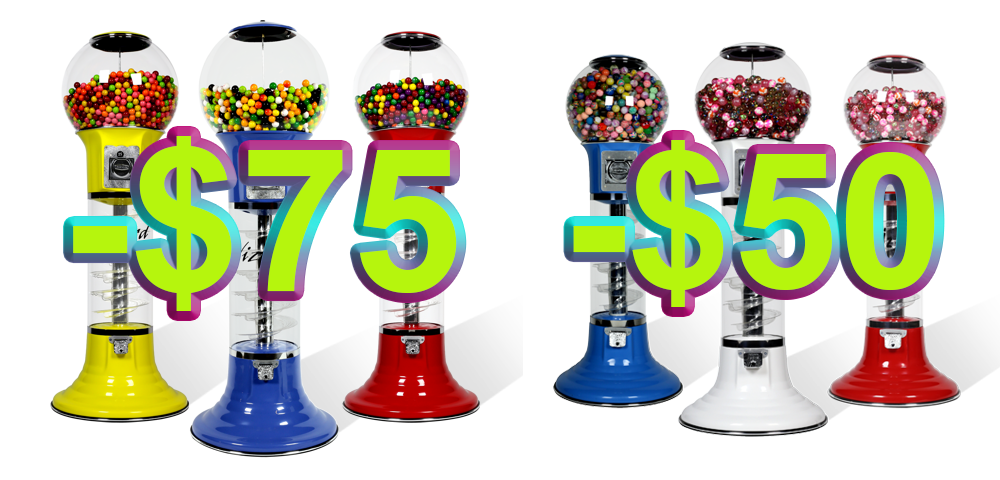 For a limited time, Entervending is practically GIVING AWAY Wiz-Kid spiral gumball machines for $50 off the regular price. This is a great offer for those looking to add to their collection, or for anyone interested in owning a spiral gumball machine. The Wiz-Kid is a crowd-pleaser and complements any environment; from home office to bustling restaurant. The Wiz-Kid is a great purchase. Don't let this deal pass you by, jump on this offer right away!
Discount attributed to minor defects like scratches, chips and stains on the exterior that do not affect the operation of the machine. Offer good while supplies last.